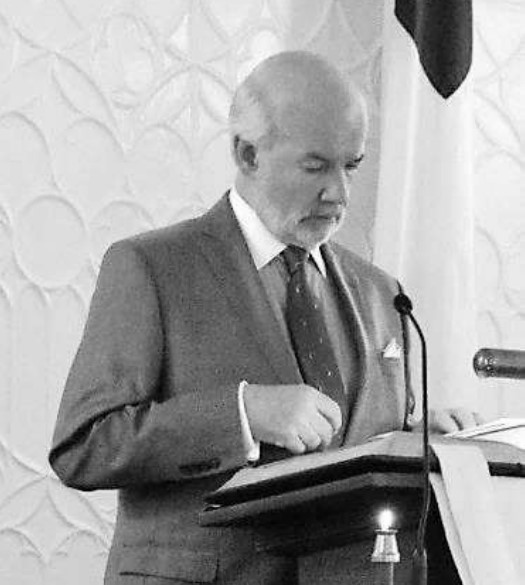 Rev. Dr. S. Willard Crossan III
Reverend Dr. S. Willard Crossan III is pastor of nondenominational Groome Church (formerly Groome United Methodist Church) founded in 1904 in historic Lewes, Delaware – the first town in the first state. Dr. Crossan assumed the pastoral leadership of Groome in July, 2014. In addition to his extensive ministerial experience, Crossan has a broad based background in law, business, institutional development, and non-profit administration.
A native Delawarean, Dr. Crossan was born in Wilmington and attended Friends School, completing his preparatory education at Fountain Valley School in Colorado Springs, Colorado. Upon graduating he travelled to Europe to undertake intensive foreign language training at the Language Abroad Institute, and participate in the Common Market Studies Program at the American School in Montagnola, Switzerland; he is fluent in French.
Dr. Crossan graduated with a degree in business administration from Goldey Beacom College, completing his undergraduate education with a double major in psychology and religion from Scarritt College in Nashville, Tennessee.
Dr. Crossan is a graduate of the Divinity and Law Schools of Vanderbilt University receiving both a Master of Divinity and Juris Doctorate degree. He undertook post-graduate studies at St. Andrew's University, Scotland receiving a Th.D. in Ethics and Religion.
Prior to his appointment to Groome, he served as a pastor in Cecil County, Maryland as well as churches in Delmar, Cambridge, and Chestertown. Pastor Crossan entered the ministry from Grace United Methodist in Wilmington where he and his family were life-long members.
His diverse background includes, among many professional roles and positions, having served as Executive Director of the Seaman's Friend Society, an international philanthropic outreach to seafarers; and holding senior positions with the National Maritime Historical Society. Dr. Crossan is also a classical pianist having studied at the Fontainebleau Conservatory of Music, France. In addition, he has served as a development and fundraising consultant to numerous academic and philanthropic organizations. He is also certified as a counselor by the Society of Clinical Pastoral Education and has penned several articles on human aggression.
Lastly, Dr. Crossan is a charter inductee into the Hall of Distinguished Alumni of Goldey Beacom College, and served on the Board of Directors of Heron Point, a 66-acre tidewater refuge along the unspoiled shoreline of the Chester River, a tributary to the Chesapeake Bay on Maryland's Eastern Shore.
Dr. Crossan and his wife Debra have one daughter, Bryn, who is married and lives in Chestertown, Maryland. Crossan and Debra – with their Havanese doggie, Tristan, – actively enjoy the outdoors, being near the sea, and embracing nature. They are also ardent lovers and supporters of the arts, and discerning collectors of antiques.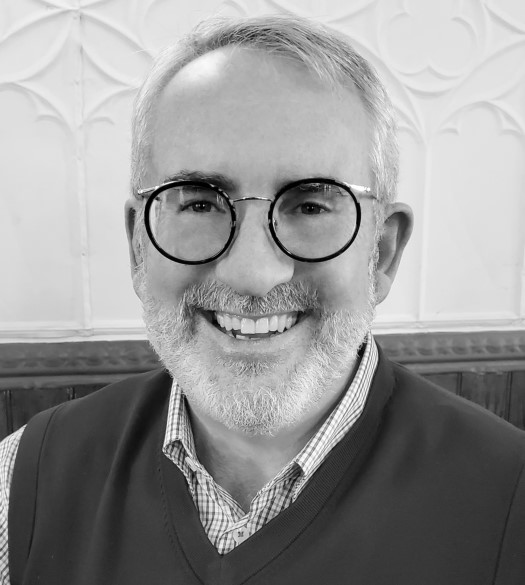 Reverend Richard E. Evans Jr.
Reverend Richard E. Evans Jr. is Associate Pastor of Groome Church, overseeing, among other tasks, congregational development and care.
Evans grew up in Northern Baltimore County where his faith was shaped early on in the Episcopal Church and where he was also baptized and confirmed. During his teen years, while involved in Methodist Youth Fellowship, Evan's faith deepened discovering in himself a passion to help underserved communities. In 1989, Rich and his wife Carol moved to the Eastern Shore and became members of Grace United Methodist Church, Salisbury, Maryland.
Rev. Evans is a graduate of the University of Baltimore, receiving a BS in Business Management in 1986. He received a Master's in Divinity from Lancaster Theological Seminary in 2006. Evans has served in ministry for 22 years and was ordained an Elder in the Peninsula Delaware Conference of United Methodist Church in 2009.
Evan's cleric appointments include Mt. Pleasant, Crisfield, and Texas Charge, Cockeysville, both in Maryland. He also pastored in Delaware at St. Matthew's by the Sea, Fenwick Island, and St. John's, in Seaford. Most recently, prior to his retirement, Evans pastored at Trinity Church, Salisbury.
Before entering full time ministry, Evans worked in the telecommunications industry, holding senior management positions with Bell Atlantic, AT&T, and Lucent Technologies.
The Reverend and Mrs. Evans have two daughters, Paige, and Hope, married to Andrew; and two grandsons, Seamus and August. His wife, Carol, is Chair of the Mathematics Department at Worcester Preparatory School, Berlin, Maryland. Evans is happy to be a pastor, husband, parent and grandfather.
In his too little spare time Rich enjoys the beach, collecting vintage post cards of the shore, and most especially spending time with family and friends.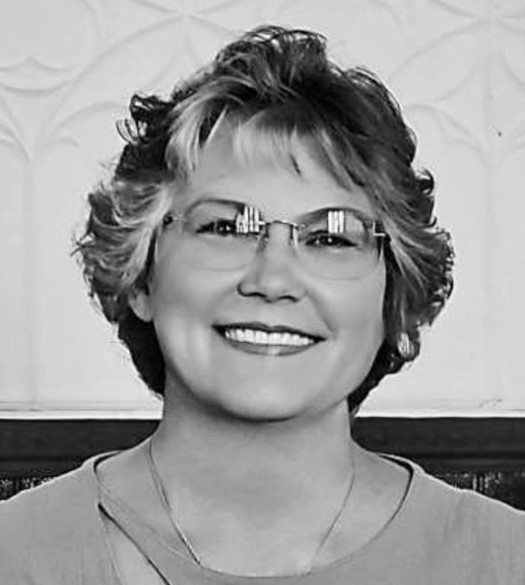 Retta Rose Frampton
Lay Leader
Please contact our office at (302) 645-6256
Beverly Cunningham
Administrative Assistant
Office: (302) 645-6256
Chris Myers
Director of Music
Office: (302) 645-6256
Nancy Schaefer
Organist
Office: (302) 645-6256
John Beauchamp
Audio/Video Technician
Office: (302) 645-6256